Welcome and thank you for joining Manumit United, Inc. We are dedicated to helping individuals achieve the level of success they want out of life.
Manumit means to "liberate from slavery". Although there are many forms of enslavement, we are focused on freeing you from the financial chains that bind every aspect of your life.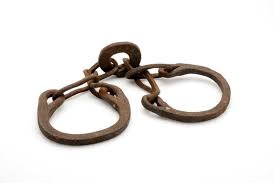 MU has developed the training that will allow you to escape the living paycheck-to-paycheck syndrome that affect so many of us today. We believe, with our help, that the financial and entrepreneurial information and skills course will propel you toward any endeavor you may have. Keeping in mind that your personal efforts, aspirations, and discipline will decide, ultimately, where you end up in life. Let Manumit United, Inc. provide the catalyse for your better tomorrows!
If you are interested in becoming a volunteer, your desire and efforts are the life blood of this industry. It is individuals like you that assist in changing people's lives and making a positive impact in the world.
Whatever your interest in Manumit United might be, we look forward to meeting and getting to know you.
Sincerely,
Steven M. Matthews
Vice President